Design Team
PolicePrep recognizes that becoming a police officer is highly competitive. We understand that the police application process is the largest barrier to achieving your lifelong goal. That is why we have developed this comprehensive test preparation service to launch your career and help you realize your dream of becoming a police officer.

(Article Featured in Canada's National Newspaper, The National Post)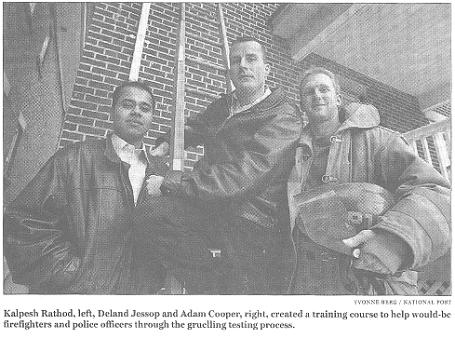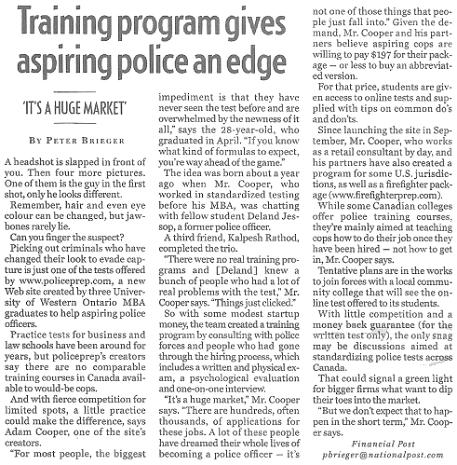 Former police officer with the Toronto Police Service
- 4 years experience, hired by both Peel Region and Toronto
- Contacts and advisors with over 25 years police experience
- Masters of Business Administration Richard Ivey School of Business
- Bachelor of Arts Political Studies Queen's University
Former standardized test instructor
- Leading standardized test preparation company
- Masters of Business Administration Richard Ivey School of Business
- Bachelor of Arts Industrial Relations McGill University
Internet business developer
- Masters of Business Administration Richard Ivey School of Business
- Professional Engineer University of Waterloo
Masters graduate in Kinesiology University of Western Ontario
- Canadian University Athlete of the year 2000
- Assistant Coach University of Western Ontario Soccer Team 2001-2002
Our team is dedicated to helping you with the police application and testing process. Never hesitate to contact us through email or telephone if you have any questions about the site, the process or what we can offer. We are here to serve you.
Partnerships with Book Retailers
PolicePrep works with Chapters / Indigo and other major book retailers to provide an instruction manual that helps individuals prepare for their police entrance exams.

College Partnerships
PolicePrep has been recognized by quality educational institutions as a leader in Police Recruitment Training. Our online Police training program is used to help students in Police Foundation and Criminal Justice programs to prepare for the challenges of the Police Recruitment Process.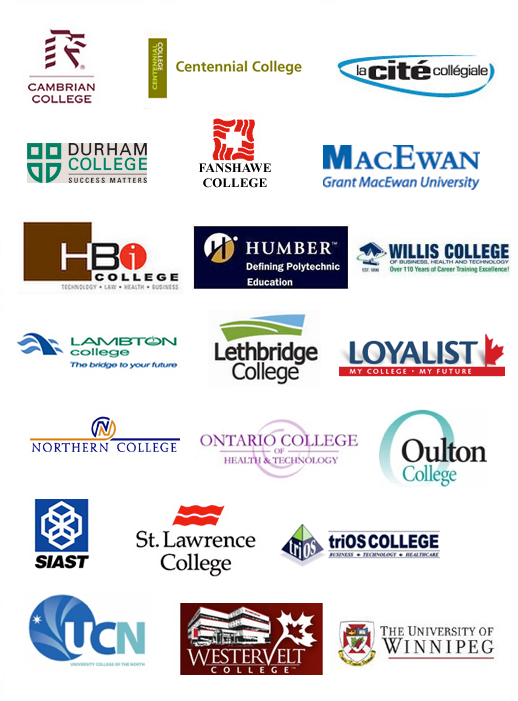 Special Offer
If you are a currently studying Police Foundations or Law and Security, contact us about our special student offer through the email link below.
Other Resources
If you have any companies or services that would help compliment other's ability to prepare for their careers, please send us their information.

Other Resources
"Thanks for the quick reply and great service. This site is helping me out big time. I give it three thumbs up, wait, ahh, well if I had three thumbs I would give it three but two will have to do. Thanks again."
J. Parker - Ontario